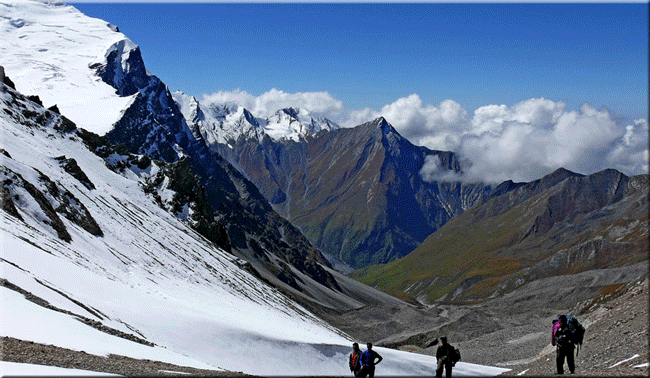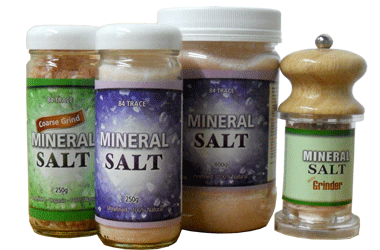 Mineral Salt for Healthier & Natural Living! WHAT YOU NEED TO KNOW ABOUT 100% Natural Mineral Salt. Contains the same 84 trace elements that are in our body. Pure, natural, unrefined crystal splendour. -Mineral Salt is pure, natural, unrefined and unprocessed. Has up to 84 minerals and trace elements in the same proportion as in the human body. -Assists pH balance -Enhances important electrical conductivity between cells
Ingredients: Natural Himalayan Salt. No additives. Caution: If under medical supervision, please consult your physician. Note: Unlike common table salt, Himalayan Salt contains no anti-caking agents or preservatives. Should clumping of the salt occur, simply shake the container. Ingredients: Sel naturel de l'Himalaya. Aucun agent de conservation. Attention: Si sous la surveillance medicale, veuillez s'il vous plaît consulter votre medecin. Note: Contrairement au sel de table, le sel himalayen ne contient aucun antiagglomerant ni agent de conservation. En cas d'agglomeration, agite simplement le contenant.
Nutrition Facts
Valeur nutritive
Serving Size 1/4 tsp. (1.4 g)
Serving per Container: 7
Amount per Serving / Teneur par portion
Calories / Calories 0
Sodium / Sodium 42%
% Daily Value*
Total Fat / Lipides 0%
Saturated Fat / Satures 0 %
Cholesterol / Cholesterol 0 %
Sugars / Sucres 0 %
Protein / Proteines 0 %
84 Trace Mineral
+ Percent Daily Values are based on a 2,000 Calorie diet.
Mineral Salt is 100% Natural, Pure, Unrefined, and the most complete salt available on Earth, with up to 84 minerals and trace elements. Preserved at the foothills of the Himalayas for over 250 million years from the primal sea (the source of life.) Hand Extracted, Hand Washed and Stone Ground. Fair Trade & Ethically produced.
| | |
| --- | --- |
| Mineral Salt- Grinder Infused minerals from ancient ocean.Pure himalayan salt. Hand mined, washed & grind. - Grinder for Coarse grind Mineral salt (refill sold seperately), also used for spice grinder. hand carved wood handle. | |
| Mineral Salt- fine grind Infused minerals from ancient ocean. Pure himalayan salt. Hand mined, washed & grind. | |
| Mineral Salt- Coarse grind Infused minerals from ancient ocean. Pure himalayan salt. Hand mined, washed & grind. | |