PROSTA GOLD MAX
- VITAMIN/MINERAL SUPPLEMENT WITH SAW PALMETTO, GREATER NETTLE AND PUMPKIN SEED.
- NATURAL INGREDIENT FOR PROSTATE HEALTH.
- NPN 80032362
GREATER NETTLE
---
NETTLE IS A GREAT NUTRITIVE TONIC WHICH HELPS REDUCE JOINT PAIN AND ACTS AS A DIURETIC. NETTLE ROOT IN PARTICULAR PROMOTES PROSTATE HEALTH BY REDUCING DIFFICULTY IN URINATION DUE TO BENIGN PROSTATIC HYPERPLASIA (BPH).
SAW PALMETTO
---
SAW PALMETTO HAS BEEN USED IN HERBAL MEDICINE TO HELP RELIEVE THE UROLOGIC SYMPTOMS (E.G. WEAK URINE FLOW, INCOMPLETE VOIDING, FREQUENT DAYTIME AND NIGHT TIME URINATION) ASSOCIATED WITH MILD TO MODERATE BENIGN PROSTATIC HYPERPLASIA.
BLUMENTHAL M, GOLDBERG A, BRINCKMANN J, EDITORS. HERBAL MEDICINE: EXPANDED COMMISSION E MONOGRAPHS. BOSTON (MA): INTEGRATIVE MEDICINE COMMUNICATIONS; 2000.
BP 2009: BRITISH PHARMACOPOEIA COMMISSION. 2008. BRITISH PHARMACOPOEIA 2009. VOLUME III. LONDON (GB): THE STATIONARY OFFICE ON BEHALF OF THE MEDICINES AND HEALTHCARE PRODUCTS REGULATORY AGENCY (MHRA).
BRADLEY PR, EDITOR. BRITISH HERBAL COMPENDIUM: A HANDBOOK OF SCIENTIFIC INFORMATION ON WIDELY USED PLANT DRUGS, VOLUME 2. BOURNEMOUTH (UK): BRITISH HERBAL MEDICINE ASSOCIATION; 2006.
CROOM EM, CHAN M. SAW PALMETTO. DANS: COATES PM, BETZ JM, BLACKMAN MR, CRAGG GM, LEVINE M, MOSS J, WHITE JD, EDITORS. ENCYCLOPEDIA OF DIETARY SUPPLEMENTS. SECOND EDITION. NEW YORK (NY): INFORMA HEALTHCARE; 2010. P. 700-710.
DERMARDEROSIAN A, BEUTLER JA, EDITORS. THE REVIEW OF NATURAL PRODUCTS. [SAW PALMETTO: ISSUE DATE JUNE 2009; UPDATED JULY 2009]. ST LOUIS (MO): FACTS AND COMPARISONS, WOLTERS KLUWER HEALTH; PRINTED IN 2008 AND UPDATED TO NOVEMBER 2010.
MCGUFFIN M, KARTESZ JT, LEUNG AY, TUCKER AO, EDITORS. 2000. HERBS OF COMMERCE, 2ND EDITION. AUSTIN(TX): AMERICAN HERBAL PRODUCTS ASSOCIATION.
MILLS S, BONE K. 2000. PRINCIPLES AND PRACTICE OF PHYTOTHERAPY. TORONTO (ON): CHURCHILL LIVINGSTONE.
MILLS S, BONE K. 2005. THE ESSENTIAL GUIDE TO HERBAL SAFETY. ST. LOUIS (MO): ELSEVIER CHURCHILL LIVINGSTONE.
PH.EUR. 2007: EUROPEAN PHARMACOPOEIA COMMISSION. EUROPEAN PHARMACOPOEIA. 6TH EDITION, VOLUME 2. STRASBOURG (FR): DIRECTORATE FOR THE QUALITY OF MEDICINES AND HEALTHCARE OF THE COUNCIL OF EUROPE (EDQM); 2007.
This page is not intended to be a comprehensive review of the medicinal ingredient.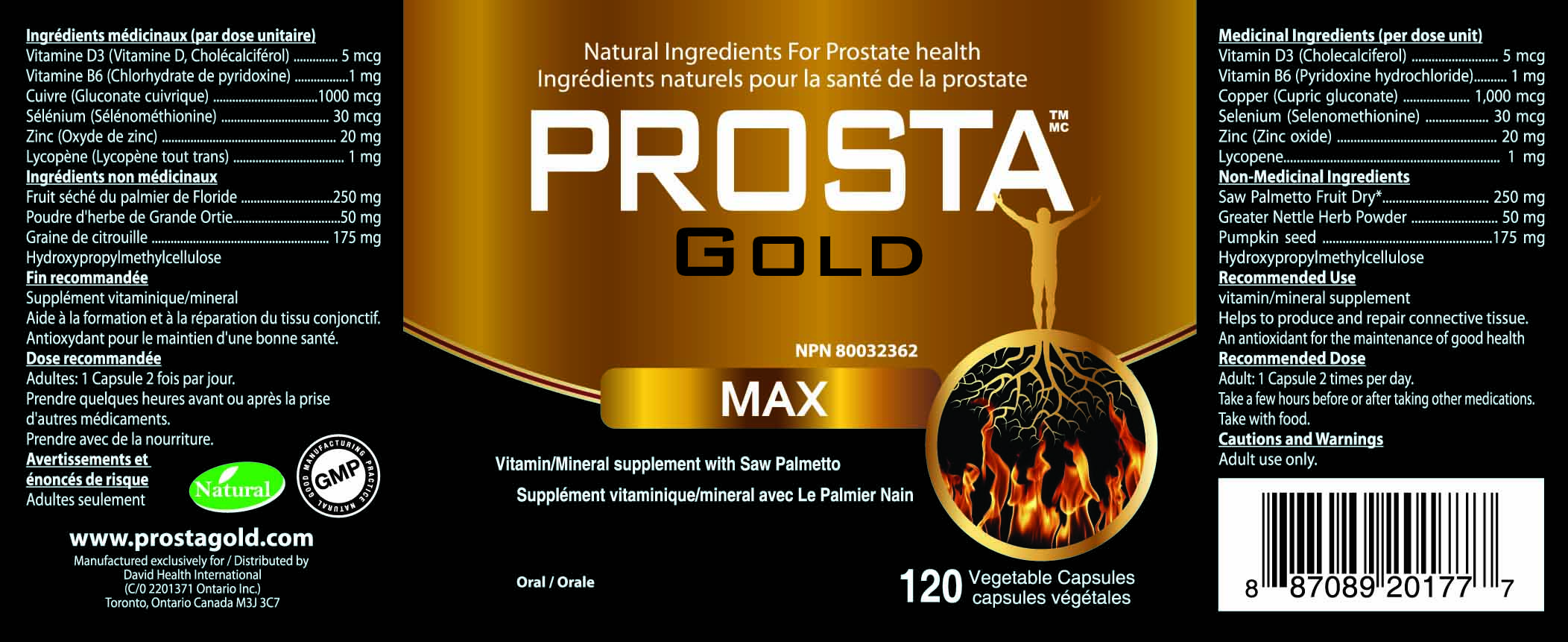 NPN
PRODUCT CODE
UPC CODE
EAN CODE
80032362
AAB018
887089201777
0887089201777
POTENCY
CAPSULE
FORMULATED
120 VEGETABLE CAPSULES